Saturday 15 October 2022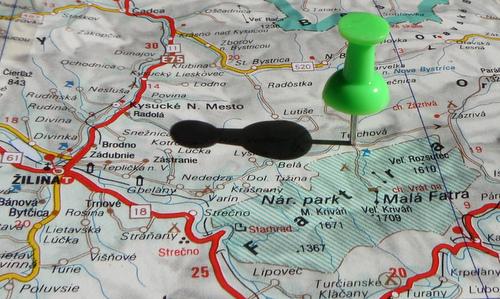 The Terchovský polmaratón (Terchová Half Marathon) takes runners deep into the Malá Fatra mountain range in the northern part of Slovakia.
Participants can choose between three highly-scenic and challenging out-and-back road races: a 5k, a 10k and a half marathon.
The 5k includes 74 metres of ascent, the 10k 130 metres, and the half marathon 370 metres.
All races begin and end at the obecný úrad (municipal office) in the village of Terchová which sits in a beautiful green valley on the northern edge of the Malá Fatra, about 24 kilometres east of Žilina, the fourth-largest city in the country.
The route takes the runners southwards along the Varínka river through the spectacular Tiesňavy canyon and along the picture-postcard Vrátna dolina (Vrátna Valley), the most popular tourist destination in the Národný park Malá Fatra (Malá Fatra National Park). It also visits Štefanová, a very pretty little village with many wooden chalets.
The turnaround point for half marathon runners is at the cable car station at the foot of Veľký Kriváň (1,709m), the highest peak of the mountain range.
Map of the venue:
7. Terchovský polmaratón:
Date:
15 October 2022 (Saturday)
Race distance:
770m detský beh (kids run)
5km beh (5k race)
10km beh (10k race)
21.1km polmaratón (half marathon)
Event website:
Number of finishers:
2021:

5km: 57
10km: 135
21.1km: 144

2020:
2019:

5km: 90
10km: 223
21.1km: 139

2018:
No guarantee is made as to the accuracy or thoroughness of the information on this page.