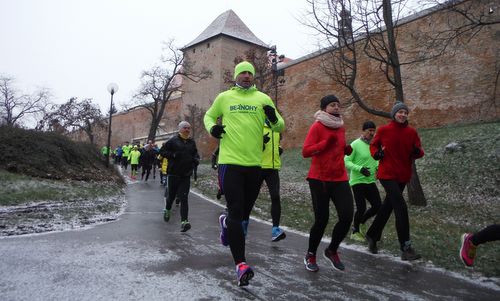 The Trnavská bežecká trilógia ("Trnava Running Trilogy") is a series of three winter running events held annually in Trnava, an old town of about 63,000 people, situated approximately fifty kilometres from Slovakia's capital Bratislava.
26 December 2022 (Saint Stephen's Day):
The Zimný beh zdravia offers two race options. Participants can choose to run either three laps (3.9km) or eight laps (10km) of a flat course through the športový areál AŠK Slávia Trnava, a vast complex of sports facilities, situated at the northern edge of Trnava's Old Town. The races are run on a mix of asphalt and trails. Children run one lap (1.3km).
1 January 2023 (New Year's Day):
The Trnavský novoročný beh features a 1.5km run for children (one lap) and a 6km race for men and women (four laps). Starting at 2pm on the main square, Trojičné námestie (Trinity Square), the race takes the runners through Trnava's picturesque historic centre and along the town walls.
6 January 2023 (Epiphany):
The Trojkráľová šestka takes place, like the first race of the series, on the športový areál AŠK Slávia Trnava. The race is 6.2km long. Competitors run five laps through the sports grounds, passing an athletics stadium, football pitches, tennis courts and a ropes course. The Kids' Run is 1.3km.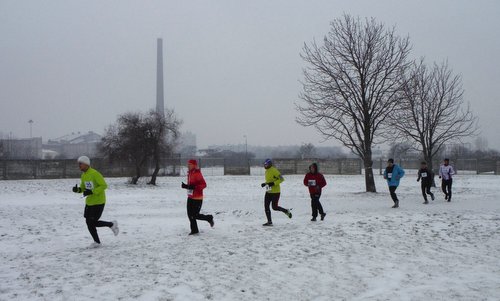 Map of the venue:
Event details:
Archive:
Race information:
No guarantee is made as to the accuracy or thoroughness of the information on this page.