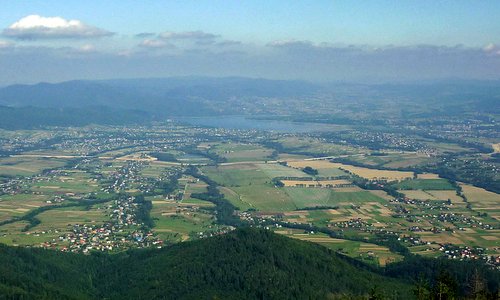 The Półmaraton dookoła Jeziora Żywieckiego (Half Marathon around Żywiec Lake) is a road running event in the województwo śląskie (Silesian Voivodeship) in the southern part of Poland.
It features a very undulating (465 metres of ascent) and very scenic route which takes the runners around the 8km-long Jezioro Żywieckie, a reservoir in the Beskidy (Beskid Mountains).
The start and the finish are on Rynek, the main square of Żywiec, an old beer-brewing town of about 30,000 residents, situated on the southern tip of the lake.
The time limit to finish the race is three hours.
The course has been measured and certified by the Polish Athletic Association PZLA.
The next Półmaraton dookoła Jeziora Żywieckiego will be held in spring 2024.
Map of the venue:
22. Półmaraton dookoła Jeziora Żywieckiego:
Date:
Race distance:
Event website (in Polish, English and German):
Number of finishers:
2023: Event cancelled
2022: 1,062
2021: 1,126
2020: Event cancelled
2019: 1,629
2018: 1,384
2017: 1,725
2016: 2,244
No guarantee is made as to the accuracy or thoroughness of the information on this page.