Saturday 30 July 2022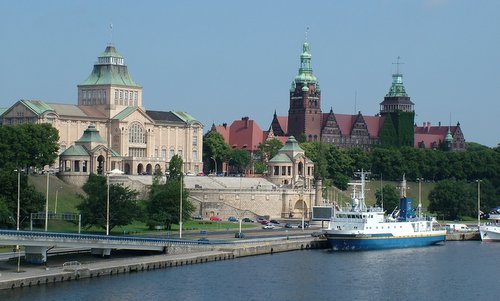 The Maraton Szczeciński (Szczecin Marathon) is a running event in Szczecin (German: Stettin), a city of about 400,000 residents, located in the north-western corner of Poland near the border with Germany.
Three race options are available:
21.1km półmaraton (half marathon)
42.2km maraton (marathon)
42.2km sztafeta (relay for teams of four runners)
The route has been changed several times since the event was first held in 2015.
Since 2021, the event has been a nocny maraton (night marathon) starting at 10pm at the Arkonka swimming pool and recreation complex which is in the Park Leśny Arkoński (Arkoński Forest Park) in the green north-western part of the city.
The route is a 10.5km loop course on gently-undulating asphalt roads and cycleways.
The course has been certified by the Polish Athletic Association PZLA.
The time limit to finish the race is six hours.
Map of the venue:
8. Maraton Szczeciński:
Start time:
Event website:
Number of finishers:
2022:
2021:
2020:
2019:
2018:
No guarantee is made as to the accuracy or thoroughness of the information on this page.