Sunday 5 September 2021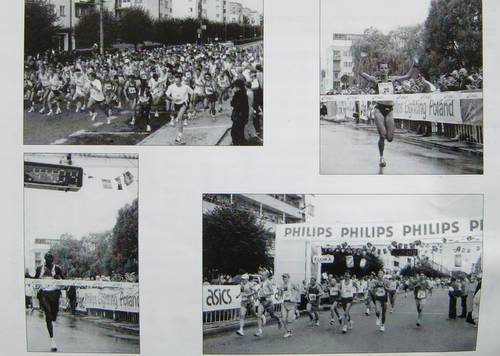 The Piła Half Marathon (Polish: Półmaraton Piła) is one of Poland's most prestigious road running races.
Held annually since 1991, the event has attracted many international elite and amateur runners from all around the world.
For the first nine years the route was 15km long. Since the year 2000, it has been a half marathon.
Early entry is advised as the race may reach its capacity well before the closing date.
Starting and finishing in the town centre, the route consists of two different laps which are approximately 5km and 16km long. The course is flat to gently undulating.
Piła is a largely modern town of about 73,000 people in north-western Poland. It's a pleasant and welcoming town with lots of green spaces and parks, and many forests, lakes and rivers nearby.
Map of the venue:
Number of finishers:
2021: 1,051
2020: Event cancelled
2019: 2,668
2018: 3,826
2017: 3,624
2016: 3,259
2015: 3,092
30. Półmaraton Piła:
Date:
Race distance:
21.0975km (AIMS/IAAF/PZLA certified)
Event website:
No guarantee is made as to the accuracy or thoroughness of the information on this page.