Sunday 2 October 2022 - Cancelled!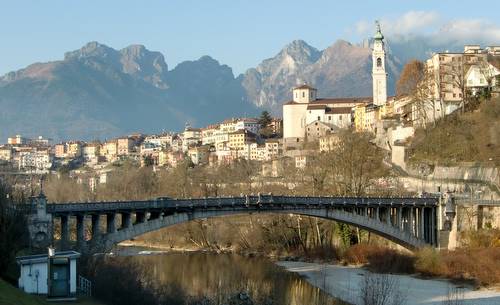 The Belluno Feltre Run, a 30k road running race in the Veneto region in northern Italy, features an undulating, certified and traffic-free point-to-point course along the valley of the Piave river.
The route begins in the ancient town of Belluno which sits at the foot of the Eastern Dolomites (pictured), approximately 100 kilometres north of Venice. It ends in the picturesque hill-top town of Feltre.
In addition to the classic 30k race, the event offers a 21.1k half marathon (La Mezza di Borgo Valbelluna) and a non-competitive 3x7k charity relay (La Staffetta di Beneficenza) starting in the village of Trichiana in the municipality of Borgo Valbelluna. The finishing line is in Feltre.
Map of the venue:
11. Belluno Feltre Run:
Date:
25 September 2022 (Sunday)

New date:

2 October 2022 (Sunday)

- Event cancelled!
Event website:
No guarantee is made as to the accuracy or thoroughness of the information on this page.