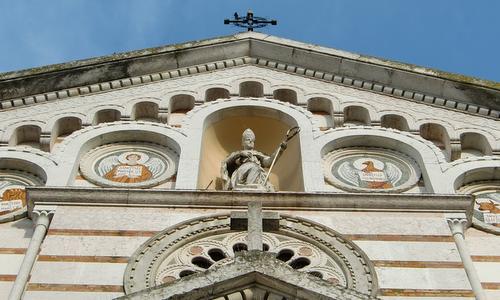 The Maratonina di San Martino ('St Martin's Half Marathon') is a road running event in the Province of Treviso in northern Italy.
The route begins at the 'BHR Treviso Hotel' in Quinto di Treviso and ends in the small town of Paese, about two and a half kilometres from the start area.
The event was held annually from 2008 to 2014. As far as we know, it was last held on 9 November 2014.
(Last update: June 2022)
Map of the venue (blue: start; red: finish):
7. Maratonina di San Martino:
Date:
Event website (in Italian):
www.maratoninasanmartino.com (out of date)
Archive:
Race review and event details:
No guarantee is made as to the accuracy or thoroughness of the information on this page.