27-28 April 2019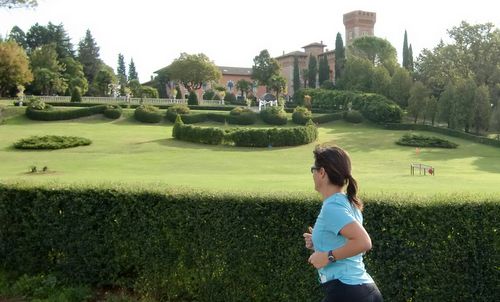 The Ecomaratona del CollioBrda is an annual multi-terrain running event staged in the Gorizia Hills (Italian: Collio; Slovene: Brda), a very beautiful wine-producing region located on both sides of the Italy-Slovenia border.
There are three race options to choose from:
9.07km Minitrail (+263m/-263m)
25.9km Trail (+776m/-776m)
46.2km Ecomaratona (+1,196m/-1,196m)
Starting and finishing on the main square of the village of Cormons in the Province of Gorizia in Italy, the Trail and Ecomaratona routes take the runners through lovely scenery in both countries. The Minitrail does not cross the border.
According to Italian law, participants in competitive races in Italy need to be in possession of a valid medical certificate for athletics.
You don't need such a certificate, however, for the Camminando nel Collio, a non-competitive run and walk without timekeeping or results lists (Marcia FIASP). Four routes are available, approximately 3km, 6km, 12km and 21km long.

7. Ecomaratona del CollioBrda:
Date and start time:
Saturday, 21 April 2018:
Sunday, 22 April 2018:


8.15: Ecomaratona
8.30: Trail
9.00-9.30: Camminando nel Collio
Number of finishers 2018:
Minitrail: 445
Trail: 313
Ecomaratona: 156
Event website:
Map of the venue:
No guarantee is made as to the accuracy or thoroughness of the information on this page.