Wednesday 8 December 2021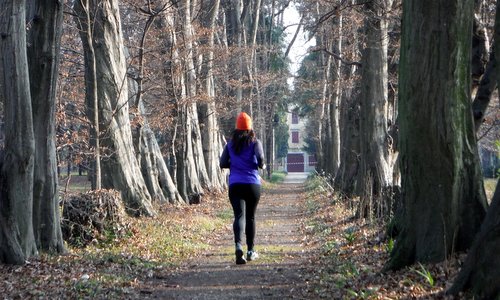 This non-competitive running and walking event is held yearly in Cervignano del Friuli, an old town of about 14,000 people, founded by the Romans in the year 181 BC on the Bassa Friulana plain in the north-eastern part of Italy, approximately 17 kilometres from the Adriatic Sea.
The event is named Novembrina Cervignanese if it takes place in November and Dicembrina Cervignanese if it takes place in December.
Three very flat routes are available for runners and hikers of all ages and abilities: 6km, 12km and 21km.
Starting and finishing at Cervignano's baseball stadium on the edge of town, all routes run on mixed terrain (asphalt roads, gravel roads and trails) through farmland and vineyards and through the lovely park of the Villa Chiozza which is home to many exotic plants.
The 12km and 21km routes also take the runners through rural areas and villages east of Cervignano.
Map of the venue:
30. Dicembrina Cervignanese:
Date:
Wednesday 8 December 2021 (Feast of the Immaculate Conception; public holiday in Italy)
In 2020, the event was cancelled due to Covid-19 restrictions.
29. Novembrina Cervignanese:
Date:
Start/finish area:
Campo da baseball, Piazzale Lancieri d'Aosta, Cervignano del Friuli
Routes:
Start time:
from 9.00 until 9.30: 22km
from 9.00 until 10.00: 6km, 12km
Time limit:
The course will be closed at 13.45.
Entries:
in person in the start area (from 8.00 until 10.00)
Entry fees:
€3.50
€3 for FIASP members
You get:
snacks and drinks on the course and at the finish
No guarantee is made as to the accuracy or thoroughness of the information on this page.