Easter Monday 5 April 2021 - Cancelled!
The Cormorana invites runners and ramblers to spend the morning of Easter Monday running, jogging or walking on the trails around Udine, a beautiful old city in the Friuli area in the north-eastern corner of Italy.
Participants can choose between five multi-terrain routes, approximately 4km, 7km, 13km, 21km and 30km long.
There's no need to prepare specifically for the event. The Cormorana is a manifestazione ludico motoria non competitiva, a non-competitive event without timekeeping or results lists.
It usually attracts around 1,000 or more participants of all ages and ablities.
Starting and finishing in Parco del Cormor, a public park situated about five kilometres from Udine's historic centre, participants run or walk northwards along the Cormor river and through lovely countryside, mostly on trails and gravel roads, with some sections on asphalt roads.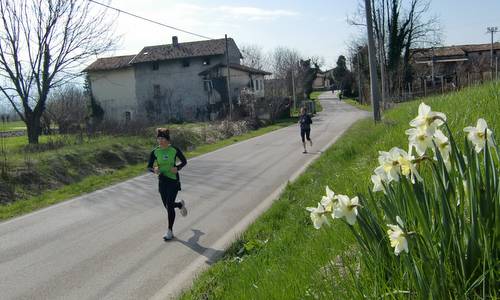 Map of the venue:
Cormorana 2021:
Date:
Event ewbsite:
Archive:
Event information:
Photos:
No guarantee is made as to the accuracy or thoroughness of the information on this page.