Saturday 1 October 2022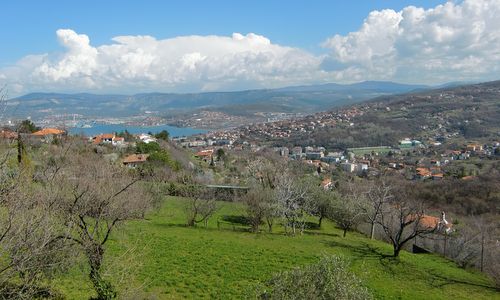 The Euromarathon is a truly international running event that takes runners through two countries—Italy and Slovenia.
From 2007 up until 2012, the race was a point-to-point half marathon along the coast of the Gulf of Trieste, connecting the town of Muggia in Italy and the port of Koper in Slovenia.
In 2013, the road race was replaced by a very hilly multi-terrain race, the Eco Trail Euromarathon, which also crosses the Italy-Slovenia border.
The start and the finish are at the Montedoro Shopping Center in Muggia.
The race distance and the route may vary a bit from year to year.
These are the race options available in 2022:
21km Eco Trail Euromarathon: competitive race, +600m of ascent
14km EuroEasyTrail: competitive race, +400m of ascent
6km EuroFamilyTrail: non-competitive run, +200m of ascent
Entrants must be in possession of a valid medical certificate if they want to take part in one of the competitive races.
Euromarathon 2022:
Date:
1 October 2022 (Saturday)
Start/finish area:
Montedoro Shopping Center, Via Flavia di Stramare, 119/e, 34015 Muggia, Trieste, Italy
Event website:
Number of finishers:
Archive:
Event details: