Saturday 29 July 2023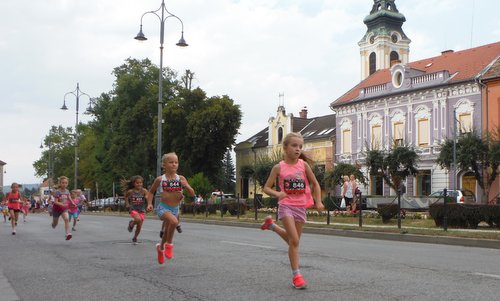 The Szentgotthárdi csata emlékfutás (Szentgotthárd Battle Commemoration Run) is held in remembrance of the Battle of Saint Gotthard, a decisive battle of the Austro-Turkish War.
Fought on 1 August 1664 on the banks of the Raba river between the town of Szentgotthárd (Hungary) and the village of Mogersdorf (Austria), the battle saw Habsburg forces of around 25,000 men defeating a roughly 50,000-strong Ottoman army marching towards Vienna.
The event comprises races for runners of all ages and abilities:
300m-400m-800m-1,200m gyerekfutamok (kids' races)
400m parafutam (race for runners with disabilities)
1,664m hobbifutam (hobby run)
3,328m nordic walking
9,500m főfutam (main race)
Starting and ending at the Baroque church of the Szentgotthárd Abbey, the 9.5k race features an out-and-back course which takes the runners across the Raba and the border with Austria and then up the Schlößlberg hill (90 metres of ascent).
The turnaround point is at the 15-metre high concrete cross of the Monument to the Battle of Saint Gotthard (pictured below).
Most of the route is on asphalt roads. A short section across the former Iron Curtain is on gravel.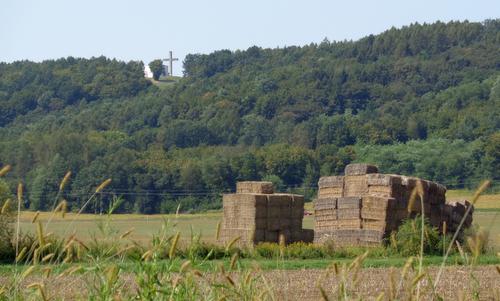 Map of the venue:
19. Csatafutás:
Date:
More information:
Number of finishers in the 9.5km race:
2022: 102
2021: Event cancelled
2020: Event cancelled
2019: 119
2018: 180
2017: 167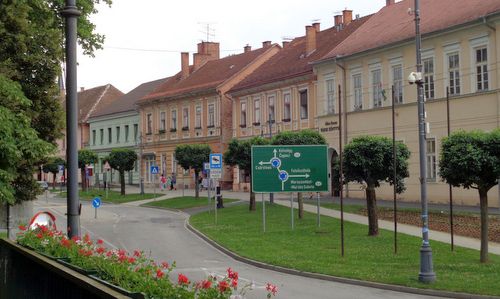 The Csatafutás starts and ends in the town centre of Szentgotthárd.
No guarantee is made as to the accuracy or thoroughness of the information on this page.