Sunday 5 March 2023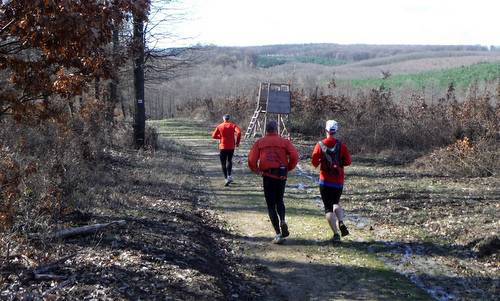 Göcsej Galopp is a running and hiking event for the whole family, held annually in March in the hills of the Göcsej region in Zala megye (Zala County) in western Hungary.
Situated near the borders with Austria and Slovenia, Göcsej is a thinly-populated region of woods, streams, farmland and scattered villages, criss-crossed by trails.
The start/finish area is in Böde, a village of about 300 people, located approximately fourteen kilometres from the city of Zalaegerszeg.
The event offers:
a non-competitive Teljesítménytúra (Performance Tour) for walkers and fun runners: ca. 55km, 44km, 33km, 22km, 16km, 11km, 5km

and a Terepfutás (Trail Running Competition) for competitive athletes: ca. 33km, 16km, 5km
All routes are on mixed terrain and mainly off road. Parts of the course might be very muddy, so you'd better wear trail shoes.
Map of the venue:
Göcsej Galopp 2023:
Date:
Event details (pdf):

Entries:
Archive:
Event details:
No guarantee is made as to the accuracy or thoroughness of the information on this page.