Sunday 14 November 2021 - Cancelled!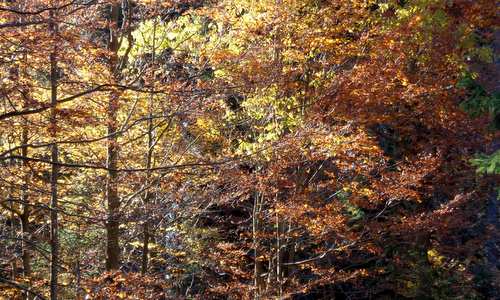 The Werdauer Herbstmarathon (Werdau Autumn Marathon) is held annually in November in the Werdauer Wald, a protected forest in the state of Sachsen (Saxony) in the eastern part of Germany.
Participants in the 42.2k marathon run two laps of a challenging course that begins and ends at the Sportschule Werdau sports complex on the edge of the town of Werdau.
Approximately half of the race is run on asphalt roads and the other half on gravel roads. The difference between the lowest and the highest point on the course is about 120 metres.
It is possible to form a team of two runners to run the marathon as a relay.
The event also offers a 12km hike through the forest.
Map of the venue:
21. Werdauer Herbstmarathon:
Date:
14 November 2021 (Sunday) - Event cancelled!
Event website:
Archive:
Race information:
No guarantee is made as to the accuracy or thoroughness of the information on this page.