Saturday 31 October 2020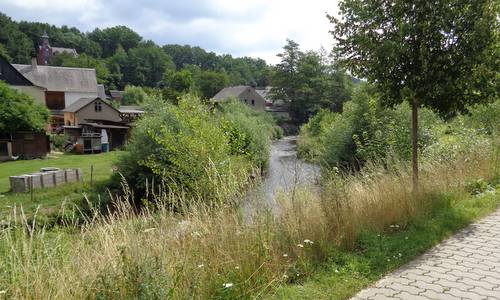 Germany's third-oldest marathon, the Göltzschtal-Marathon, takes runners out and back along the Göltzsch, a 40km-long river that has carved a lovely valley through the hills of the Vogtland region in the state of Sachsen (Saxony) in eastern Germany.
There's a number of race distances for runners to choose from — a marathon, a half marathon, a 10k race, a 5k, and a 1.5k run for children.
The full marathon is two laps of the half marathon course.
Starting on the athletics track of the small town of Lengenfeld, the route follows a disused railway track that has been converted into a cycleway, the Göltzschtal-Radweg.
The race is run on mixed terrain, half on asphalt and half on gravel. The route is AIMS-certified and gently undulating. The out portion of the course runs mainly downhill, the return portion uphill.
The turnaround point is in Mylau, approximately two kilometres from the Göltzschtalbrücke (Göltzsch Viaduct), the world's largest brick-built bridge: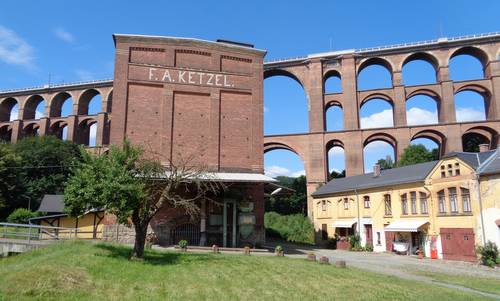 Map of the venue:
51. Göltzschtal-Marathon:
Date:
Saturday 31 October 2020 (postponed from 4 April 2020)
Covid-19 news:
42.2km marathon only! Entry limit 250 runners. All other races have been cancelled!
Event website:
Archive:
Race information:
No guarantee is made as to the accuracy or thoroughness of the information on this page.