Saturday 9 December 2023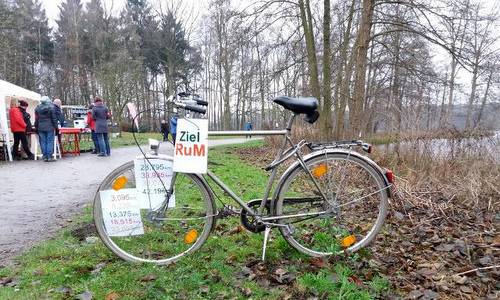 Photo by courtesy of Michael Brehe
The Rubbenbruchsee Marathon is a non-profit running event held annually in December in Osnabrück, a city of about 165,000 people in the state of Niedersachsen (Lower Saxony) in Germany.
The entry fees are low, and all proceeds will be donated to a good cause.
Entries fill up quickly as participation in the marathon is limited to 64 runners.
The event is also very popular for its relaxed fun running atmosphere and its fine setting.
Competitors run nine laps around the Rubbenbruchsee, a 1.3km-long and 300m-wide lake situated in the western part of Osnabrück.
The route runs on gravel roads through parkland and woods. A 500-metre section is on trails. The course is a bit undulating.
The first lap is 3,095 metres and the last lap is 3,120 metres long. The seven laps in between are longer (5,140 metres) because they include a loop through the woods south of the lake.
Map of the venue:
10. Rubbenbruchsee Marathon:
Date:
9 December 2023 (Saturday)
Event website:
Archive:
Race information:
No guarantee is made as to the accuracy or thoroughness of the information on this page.