Sunday 16 April 2023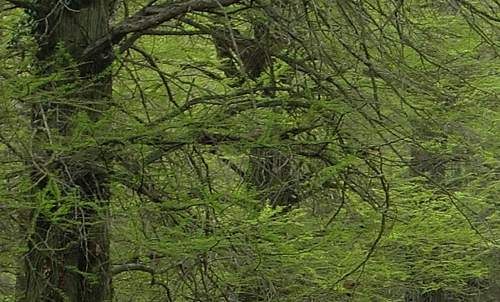 The Werdauer Waldlauf (Werdau Forest Run) is held annually in spring in the Werdauer Wald (Werdau Forest), a popular recreational area in the town of Werdau in Germany's state of Sachsen (Saxony).
Three races are available for runners to choose from:
10km
21.1km Halbmarathon (half marathon)
42.2km Marathon
Starting at the Sportschule Werdau, a multi-purpose sports complex that also offers accommodation, the course is half on gravel roads and half on asphalt, and it is rather hilly. The difference between the lowest and the highest point on the marathon and half marathon course is approximately 120 metres.
The 42.2km marathon begins with a 10.3km run to the Gaststätte Weidmannsruh, a restaurant and beer garden in the heart of the Werdauer Wald. Then, competitors run two laps (ca. 10.45km each) through the forest before they head back to the finish line on the athletics track of the Sportschule.
The route passes many lovely spots, for instance the Seerosenteich (water lily pond), the Elferteich bathing lake and the Drei Lärchen (three larches).
The time limit to finish the marathon is six hours.
In addition to the three races for runners, the event offers a non-competitive 12km race for walkers and hikers.
Map of the venue:
44. Werdauer Waldlauf:
Date:
Event website:
No guarantee is made as to the accuracy or thoroughness of the information on this page.