Saturday 29 April 2023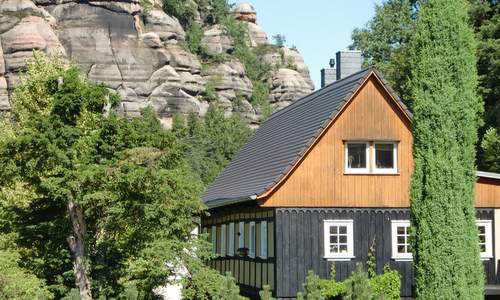 The Zittauer Gebirgslauf offers a weekend of sports for runners, hikers, nordic walkers, inline skaters and mountain bikers. Every year, it attracts several thousand participants.
The event is held in the Zittauer Gebirge (Zittau Mountains), a very beautiful small mountain range in the tri-border area of Germany, Czechia and Poland.
Widely known for its fairy-tale rock formations, picturesque villages and dense forests, the Zittauer Gebirge is popular with visitors from near and far all year round.
The races for runners take place on Saturday:
600m (kids run)
4km (ca. 80m of ascent)
7.5km (ca. 250m of ascent)
17km (ca. 530m of ascent)
35km (ca. 1,020m of ascent)
50km (ca. 1,440m of ascent)
Starting and finishing at the Sportzentrum in the village of Olbersdorf, which is about four kilometres from the town of Zittau, all routes are mostly on trails and gravel roads.
The 50k race takes the runners across the state border with Czechia. Approximately 15 kilometres are run on Czech soil.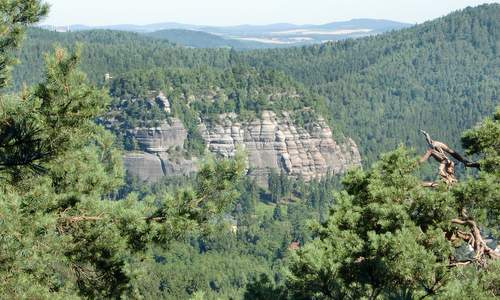 Map of the venue:
49. Zittauer Gebirgslauf:
Date:
Event website:
Number of finishers:
2022: 875 runners
2021: 633 runners
2020: Event cancelled due to coronavirus outbreak
2019: 1,417 runners
2018: 1,483 runners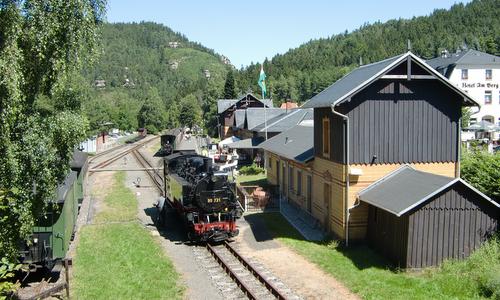 Many visitors travel by narrow gauge train into the Zittau Mountains.
No guarantee is made as to the accuracy or thoroughness of the information on this page.