Saturday 9 July 2022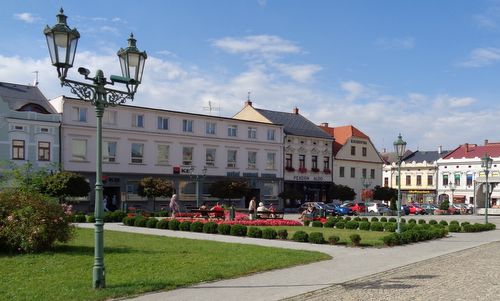 The Městský běh Karvinou ('Karviná Town Run') in the Czech Republic is a running event for all ages and abilities. It offers:
200m, 400m, 800m kids races
800m fitness run for everyone
10km race
4 x 2.5km relay for mixed teams of four runners
Home to around 50,000 inhabitants, Karviná is located about 20 kilometres east of the city of Ostrava in the Upper Silesian Coal Basin, right on the border with Poland.
Starting on the main square of Fryštát, the historic core of Karviná, participants in the 10k race run four laps through the lovely town park, passing the Empire-style Zámek Fryštát (Fryštát Chateau).
The course is scenic, certified and mainly flat. Each lap includes a short ascent from the park to the chateau.
Map of the venue:
18. Městský běh Karvinou:
Date:
Event website:
Number of finishers (10km):
2022: 68 individual runners and 2 relay teams
2021: 77 individual runners and 1 relay team
2020: 62 individual runners and 5 relay teams
2019: 100 individual runners and 2 relay teams
2018: 114 individual runners and 3 relay teams
No guarantee is made as to the accuracy or thoroughness of the information on this page.