Saturday 7 November 2020 - Cancelled!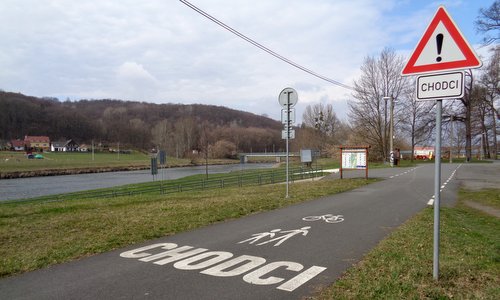 The Memoriál MUDr. Josefa Podmolíka takes place annually in November in the industrial yet very green town of Otrokovice which sits on the left bank of the Morava river in the Moravia region in the eastern part of the Czech Republic, near the city of Zlín.
Held in memory of the inspirational athlete and three-time Czech marathon champion Dr Josef Podmolík (1942-2000), it's a running event for the whole family. It offers:
Běžecký závod žactva, dorostu a přípravek (children's races)
21.1km půlmaraton (half marathon)
21.1km štafetový půlmaraton (relay race for teams of up to seven runners)
42.2km maraton (marathon)
63.3km maraton a půl (marathon and half)
63.3km štafetový maraton a půl (relay race for teams of two runners; at least one team member must be a woman)
The start/finish area is at the dětské lanové centrum 'Lanáček Otrokovice', a children's ropes course situated in a sports park in the northern part of town.
Participants in the 21.1km half marathon run seven laps of a flat and accurately-measured course. The 42.2km marathon is fourteen laps. The route runs around the park and out and back along the river. The race is run entirely on asphalt.
The 63.3km ultramarathon consists of six laps along both banks of the Morava (pictured below). About 66 per cent of the route is on asphalt roads and cycleways, and 34 per cent is on trails.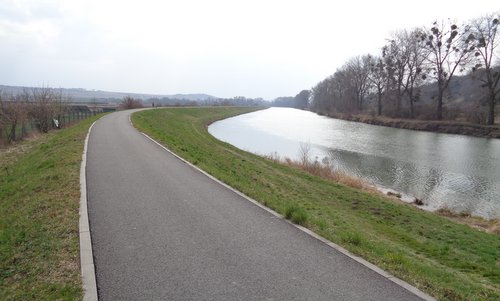 Ultramarathon runners run six times across this footbridge: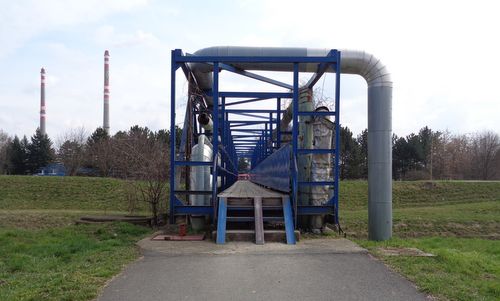 Map of the venue:
Number of finishers:
2019:

children's races: 140
21.1km: 126
21.1km relay: 73 teams
63.3km: 10
21.1km relay: 7 teams

2018:

children's races: 98
21.1km: 103
21.1km relay: 52 teams
63.3km: 10
21.1km relay: 8 teams
Memoriál MUDr. Josefa Podmolíka 2020:
Date:
7 November 2020 (Saturday) - Cancelled!
Event website:
No guarantee is made as to the accuracy or thoroughness of the information on this page.