Sunday 14 May 2023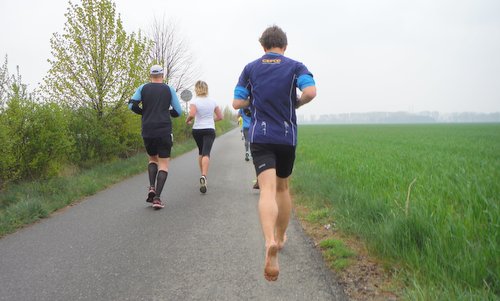 KVOK is a half marathon race held annually in April or May on a very flat out-and-back course between the town of Kolín and the village of Velký Osek in the Czech Republic.
The route begins and ends at the Atletický Stadion Mirka Tučka in Kolín, an old town of about 32,000 people, situated approximately 60 kilometres east of Prague.
Participants run along the Labe (German: Elbe) river and then, mainly on cycleways, through agricultural land to Velký Osek.
Along the route, you can expect a lot of support by the friendly helpers at the aid stations and by the cheerful locals in the villages.
In addition to the půlmaratón (half marathon), the event offers a 5k run.
Map of the venue:
65. KVOK:
Date:
More information:
Number of half marathon finishers:
2022: 43
2021: 83
2020: 81
2019: 110
2018: 178
2017: 104
2016: 151
2015: 140
Archive:
Race information:
No guarantee is made as to the accuracy or thoroughness of the information on this page.