Sunday 27 March 2022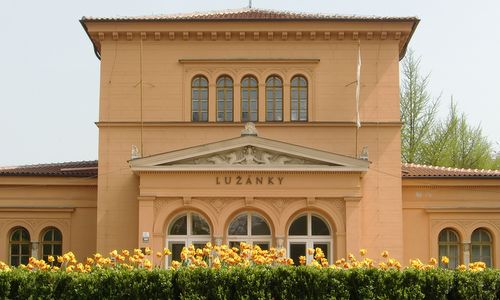 The Běh Lužánkami (English: Brno Luzanky Run) takes place every year in March in the city of Brno in the Czech Republic.
Women run 6,220 metres (four laps) and men run 7,775 metres (five laps) through Lužánky, the oldest urban public park in the country, and home to a wide variety of domestic and exotic trees.
The route is a flat 1,555-metre-long loop.
Held annually since 1946, the races have attracted a large number of elite distance runners.
Update 2022:
Due to road works, the route has been modified. The route is a flat 1,339-metre loop. Women run 6,695 metres (five laps) and men run 8,034 metres (six laps)
Map of the venue:
76. Běh Lužánkami:
Date:
Event website:
Number of finishers:
2022: 137 men, 85 women
2021: Virtual run only: 152 finishers
2020: Event cancelled
2019: 233 men, 148 women
2018: 237 men, 147 women
No guarantee is made as to the accuracy or thoroughness of the information on this page.