Sunday 27 September 2020 - Cancelled!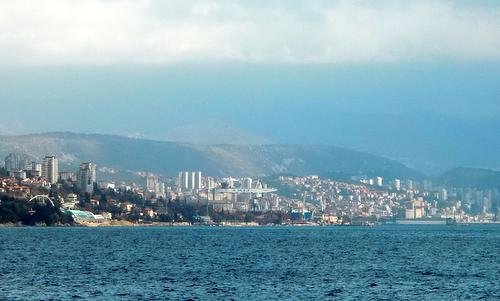 The Riječki maraton i polumaraton (Rijeka Marathon and Half Marathon) is held in the port of Rijeka, Croatia's third-largest city with a population of about 130,000.
Starting and finishing on Korzo, the pedestrianized main street in the city centre, the marathon takes the runners along the coast of the Kvarner Gulf, at first to the Termoelektrana (thermal power station) east of the city, then through the harbour and along the molo longo breakwater in the city centre, and finally to the Autocamp Preluk on the western edge of the city, passing high-rise residential areas and the 3. Maj shipyard (pictured above).
The route is scenic, varied and challenging. Be prepared for some long ascents and descents.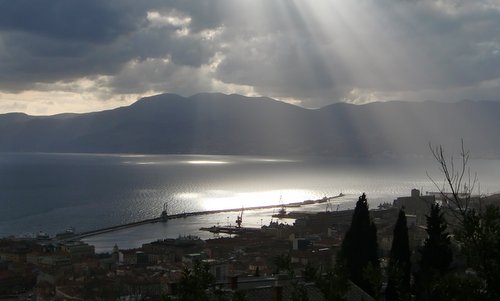 Competitors will run out and back along the molo longo breakwater.
Map of the venue:
5. Riječki maraton, 19. Riječki polumaraton:
Date:
Sunday 27 September 2020 (postponed from 19 April 2020) - Cancelled!
Race distance:
42km maraton (marathon)
21km polumaraton (half marathon)
3x7km utrka štafeta (relay race)
9.65km desetka ('10k')
4.42km petica ('5k')
1.5km Homo si teć (fun run)
dm mići trk (run for preschoolers)
Memorijalna utrka Milke Milinković (run for people with disabilities)
Event website:
No guarantee is made as to the accuracy or thoroughness of the information on this page.