Saturday 26 June 2021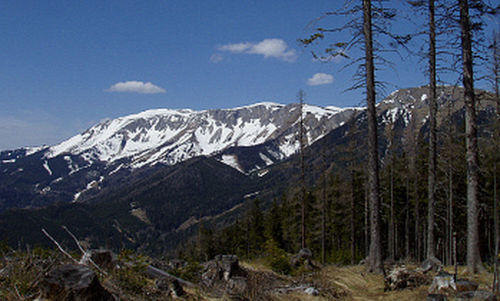 The Grenzstaffellauf (English: Ultra Alpine Marathon) is a 54km mountain running race held each June in the state of Steiermark (Styria) in Austria.
Individual runners and relay teams of two or three runners are welcome to try to tackle this highly-challenging up-and-down loop course featuring 2,080 metres of ascent.
The start/finish area is at an elevation of 670 metres in the old mining village of Veitsch which is situated in a narrow valley on the eastern edge of the Alps, near the railway line between Vienna and Graz.
The highest point on the course is at 1,860 metres above sea level on the five-kilometre-long grassy ridge of the imposing Hohe Veitsch (pictured).
Most of the route is on gravel roads and trails. Just the first and the last kilometre are run on asphalt roads.
Map of the venue:
Number of finishers:
2020: Event cancelled due to coronavirus outbreak
2019: 135 individual runners and 85 relay teams
2018: 144 individual runners and 85 relay teams
34. Grenzstaffellauf:
Date:
Event website:
No guarantee is made as to the accuracy or thoroughness of the information on this page.