Saturday 2 October 2021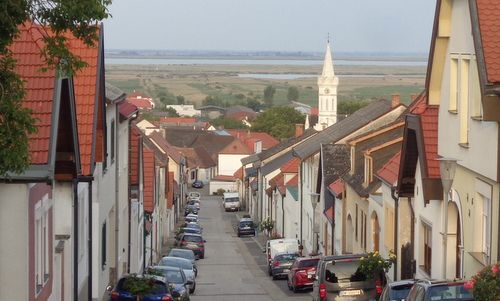 The Mörbischer Lauftag ('Mörbisch Running Day') features a lovely setting on the western shore of the Neusiedler See, a 36-kilometre-long lake that is shared by two countries—Austria and Hungary.
Fertő, as it is known by Hungarians, is a very shallow lake, surrounded to a large extent by reed beds, and a favourite destination for migratory birds as much as for water sports enthusiasts, cyclists and runners.
The Lauftag offers a 5k race (four laps) and a 10k (eight laps) through Mörbisch am See, a picturesque village located in Austria's Burgenland province, only a stone's throw away from the border with Hungary.
Children run either 300m or 800m, depending on their age group.
The event also offers a 55k and a 125k Radmarathon (bicycle marathon), held one day after the Lauftag.
Map of the venue:
Mörbischer Lauftag 2021:
Date:
2 October 2021 (Saturday)
Race distance:
300m (children U6)
800m (children U14)
5km
10km
Event website:
No guarantee is made as to the accuracy or thoroughness of the information on this page.