Keszthely (Hungary), Saturday 19 May - Sunday 20 May 2018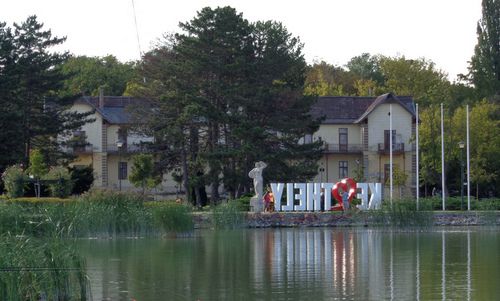 Race information: 11. Keszthelyi Kilométerek:
Country: Hungary
Venue: Keszthely (188km from Zagreb, 190km from Budapest, 194km from Vienna, 269km from Ljubljana)
Start/finish area: Fő tér (main square)
Race centre: Balaton Színház, Fő tér (Saturday 12.00-20.00; Sunday 7.00-9.00)
Date, start time, race distance:
Date
Start time
Race distance
19 May 2018 (Saturday)
10.00
250m
gyermek futóversenyek (children's races)
500m-1km-1.5km
15.00
2.5km
5km
20 May 2018 (Pentecost Sunday)
9.50
21.1km
hand-bike és kerekesszék (handcycles and wheelchairs)
42.2km
10.00
21.1km
félmaraton (half marathon)
félmaraton pár (2x10.55km relay)
42.2km
maraton (marathon)
maraton váltó (4x10.55km relay)
12.00
10.55km
Time limit:
21.1km: 2 hours 45 minutes
42.2km: 5 hours 30 minutes
Entries:
online or by post (up to 13 May 2018)
late entries on the day
reduced entry fees for young athletes
Entry fees (10.55km):
advance entries: HUF 4000 - 7000
late entries: HUF 7500
Entry fees (21.1km):
advance entries: HUF 4500 - 7500
late entries: HUF 9000
Entry fees (42.2km):
advance entries: HUF 6000 - 9000
late entries: HUF 11000
Exchange rate: HUF 1000 = ca. € 3.30
You get:
pasta party (on Saturday at 18.00)
refreshments (fruit, sweets and drinks) on the course
bib chip timing
goodie bag
T-shirt
medal
free massage service after the race
showers, changing facilities, bag storage
free parking
Prizes (21.1km, 42.2km):
to the first three men and three women
to the first three male/mixed and three female teams
Award ceremony: at 15.30
Number of finishers 2017:
2.5km: 59
5km: 96
10.55km: 242
21.1km: 518
42.2km: 130
21.1km relay: 99 teams
42.2km relay: 31 teams
Event website (in Hungarian): www.keszthelyikilometerek.hu
No guarantee is made as to the accuracy or thoroughness of the information on this page! Please visit the official event website to verify the above information.