Ormož (Slovenia), Saturday 24 June 2017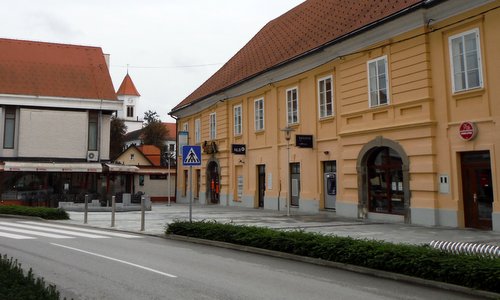 The Ormoški nočni ulični tek (Ormož Night Street Run) in Slovenia invites runners from near and far to gallop through the town centre of Ormož, a small town of around 2,100 people, situated in a lovely wine-producing region on the border with Croatia.
With just about 100 participants it's a small running event, but over the years it has attracted many elite athletes from Slovenia and from neighbouring countries as well.
Last year, Lívia Tóth of Hungary won the 4.2km women's race in a time of 15 minutes 17 seconds. Matej Šturm of Slovenia was the fastest finisher in the 4.8km men's race in 15 minutes 2 seconds.
These are the races available:
Start time

Race distance
Category
No. of finishers 2016
20.30
550m
children born 2006 or later
8
1,100m
children born 2002-2005
7
20.40
1,100m
families (2x550m)
7 teams
20.50
1,500m
teams (3x550m)
5 teams
21.00
4,200m
women
17
4,800m
men
32
Women run seven laps and men run eight laps of a 600m-long loop course.
The start and the finish are on the main square, Kerenčičev trg, which is home to a statue of Jože Kerenčič, a writer, activist of the Liberation Front and national hero who was born near Ormož in 1913 and executed by the Nazis in 1941, at the age of 28.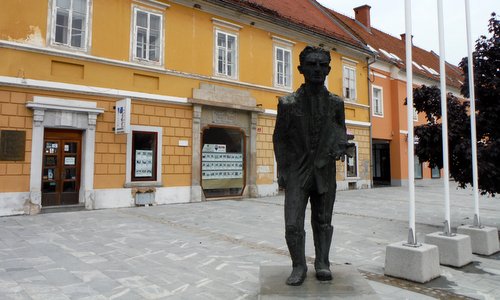 The event is held every year on the eve of the Slovene Statehood Day, which is celebrated on 25 June to commemorate Slovenia's declaration of independence from Yugoslavia in 1991.
The race organizers do not charge any registration fees.
Country: Slovenia
Venue (Map): Ormož (Maribor 56km, Zagreb 110km, Graz 117km, Ljubljana 155km)
Date: 24 June 2017 (Saturday)
Start and finish: Kerenčicev trg (Kerenčič Square)
Entries: online (up to 22 June 2017) or in person in Ormož (on the day 18.00-20.00)
Entry fees: No entry fees!
Prizes:
prize money to the first 6 men and 6 women
trophies and medals to the best finishers in each category
Award ceremony: at 22.00
Event website: www.ak-ormoz.si
No guarantee is made as to the accuracy or thoroughness of the information on this page! Please visit the official event website to verify the above information.