Ivanec (Croatia), Saturday 25 June 2016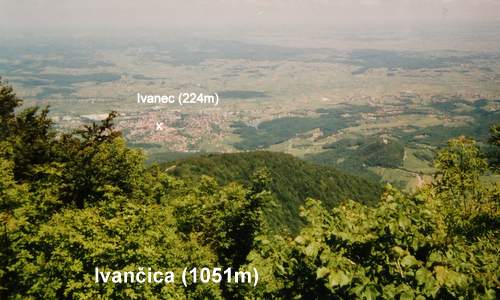 Held in a lovely rural area in northern Croatia, the Brdska utrka Ivančica is a small mountain running event, usually with less than 100 participants.
Starting in the small town of Ivanec, the race features more than 800m of ascent over a 13km route. Except for the first 3km, which are run on asphalt roads, the race is run entirely on gravel roads through dense forests.
The finish line is at an elevation of 1,051 metres on the summit of Ivanščica (also called "Ivančica"), the highest mountain in the region.
This year, men will run 13km, as usual. Women and junior men, however, will run 8.5km, junior women 4.8km, starting higher up the course.
After the race, runners will be treated with a meal in the picnic area on the summit. Don't miss the wonderful panoramic views from the lookout tower (pictured).
Country: Croatia
Venue (Map): Ivanec (Varaždin 21km, Maribor 67km, Zagreb 77km)
Date: 25 June 2016 (Saturday)
Race distance: 13km (men), 8.5km (women, junior men), 4.8km (junior women)
Start (13km): at 10.00 at the church in the town centre of Ivanec (elevation: 224m)
Start (8.5km): at 10.00 at the 4.5km mark of the 13km course
Start (4.8km): at 10.00 at the 8.2km mark of the 13km course
Finish (all races): at the mountain hut on Ivanščica (elevation: 1051m)
Entries: at the church in the town centre of Ivanec (on the day 7.30-9.20)
Entry fees (men, women): 80 HRK (= ca. 10.60 EUR)
Entry fees (juniors): 50 HRK (= ca. 6.60 EUR)
You get: T-shirt, bus service to the start areas (for women and juniors, at 9.30), transport of personal clothing to the finish, drink stations on the course, a meal after the race
Showers: improvised washing facilities at the finish
Prizes: to the first 3 men and women; age group and team awards
Award ceremony: in the finish area (one hour after the last runner has finished)
Number of finishers 2015: 55
Race information (in Croatian): www.tkivancica.hr
No guarantee is made as to the accuracy or thoroughness of the information on this page.