Capriva del Friuli (Italy), Sunday 22 September 2013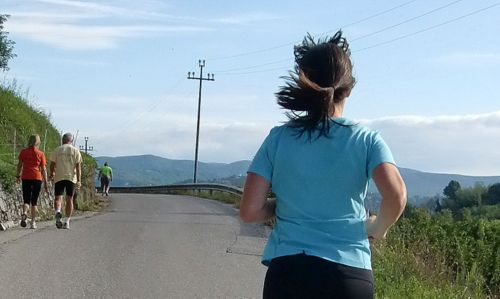 This non-competitive fun running event attracts more than 500 runners and hikers to the village of Capriva del Friuli which is situated near the town of Gorizia in the north-east of Italy, very close to the border with Slovenia.
It doesn't matter if you run or walk, there's no timekeeping and no rankings. You can start at any time between 8.30 and 9.30am, and you can decide on the course which distance you want to run (or walk).
The Bismarcia offers three very scenic undulating routes — approximately 6km, 11km, and 18km long. All routes are a mix of trails, gravel roads and asphalt roads.
The entry fees are just 2.50 euros on the day.
Our Photo Report on last year's 27th Bismarcia gives you an impression of the course and the lovely scenery.
Country: Italy
Venue (Map): Capriva del Friuli (10km from Gorizia, 27km from Udine, 48km from Trieste, 132km from Venice)
Date: 22 September 2013 (Sunday)
Distance: 6km, 11km, 18km
Start time: 8.30 - 9.30
Start and finish: Parco Russiz, via degli Alpini, Capriva del Friuli (GO)
Entries: at the start (on the day from 8.00)
Entry fees: € 2.50
Timing: no timekeeping
You get: feed stations on the course; pasta party after the run
Prizes: to the largest groups
Number of finishers 2012: ca. 500
Event details (in Italian): www.marciatorigorizia.it
No guarantee is made as to the accuracy or completeness of the information on this page.