11th "Blaguš Run" 2013
Blaguško jezero (Slovenia), Saturday 20 April 2013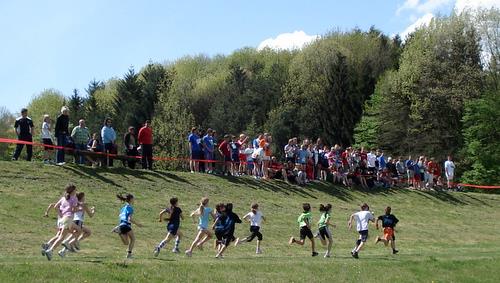 Held in the rolling hills of eastern Slovenia, the Blaguški tek offers a 9k race for men (three laps), a 6k for women (two laps), a 3k run, and children's races.
The route is a very scenic, undulating 3km loop, mostly on trails and gravel roads. A 500m-long uphill section is on asphalt.
The start and finish are at the lovely little reservoir of Blaguško jezero (Lake Blaguš), located near the village of Sveti Jurij ob Ščavnici.
Around 250 runners, many of them from nearby Hungary and Austria, took part in last year's Blaguški tek and in the following barbecue in the woods.
Garami Árpád of Hungary won the 9k men's race in a time of 29min 49sec. Slovenia's Sonja Neger was the fastest finisher in the women's 6k (22min 51sec).
Race report: 7. Blaguški tek 2009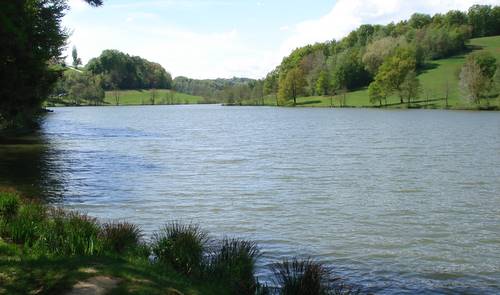 Lake Blaguš (Blaguško jezero)
Country: Slovenia
Venue (Map): Blaguško jezero (38km from Maribor, 95km from Graz, 113km from Szombathely, 120km from Zagreb)
Date: 20 April 2013 (Saturday)
Race distance: 9km (men); 6km (women); 3km; 300m-2000m (children)
Start time: 12.00-12.45 (children), 14.00 (6km women, 9km men), 15.00 (3km)
Entries: online (until 19 April 2013) or on the day at the start (until 13.30, children until 11.30)
Entry fees: € 10; children € 5
You get: T-shirt; snacks and drinks after the race; entry into the post-race prize drawing
Prizes (6km/9km): trophies to the first 3 M/F and to the first 3 in each category
Prizes (3km): trophies to the first 3 M/F
Award ceremony: 13.30 (children), 16.00 (3km/6km/9km)
Showers and changing facilities: no
Number of finishers 2012: 82 (9km men), 15 (6km women), 49 (3km), 90 children
Event website: sdvidem.com
No guarantee is made as to the accuracy or thoroughness of the information on this page! Please use an alternative source to verify the above information.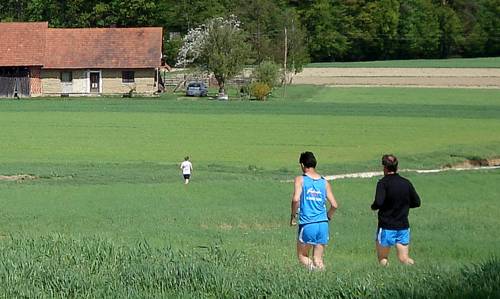 Warm-up on the course