Sunday 11 September 2022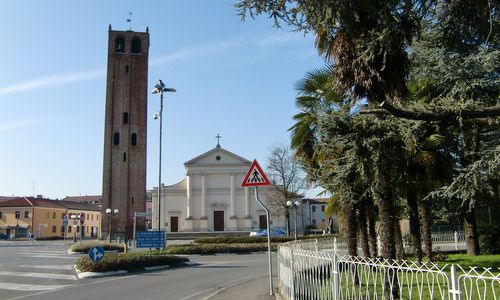 Runners with a keen interest in Roman history will be particularly interested in the Maratonina sul Graticolato Romano, a flat and fast half marathon race across the Venetian Plain in the north-eastern part of Italy.
The start and the finish are in the village of Arsego in the municipality of San Giorgio delle Pertiche, approximately 18 kilometres from the city of Padova (Padua) and 45 kilometres from Venezia (Venice).
The route is one lap of a certified and traffic-free course through fields and villages on the Graticolato Romano ('Roman Grid'), an area that serves as a prime example of Roman regional planning.
In the first century BC, this agricultural land was divided into a geometric pattern of squares, which were then split into farms for the settlers. The grid street plan is still visible on the map below and on this satellite image.
Between 2014 and 2018, a 10k race, the Diecimila sul Graticolato Romano, was held instead of the half marathon.
Map of the venue:
Number of finishers:
2021: Event cancelled
2020: Event cancelled
2019: 280 (21.1km)
2018: 240 (10km)
2017: 185 (10km)
2016: 252 (10km)
2015: 262 (10km)
2014: 274 (10km)
2013: 299 (21.1km)
2012: 317 (21.1km)
2011: 356 (21.1km)
2010: 410 (21.1km)
2009: 424 (21.1km)
14. Maratonina sul Graticolato Romano:
Date:
11 September 2022 (Sunday)
Event website:
No guarantee is made as to the accuracy or thoroughness of the information on this page.