Tesero (Italy), Sunday 26 June 2011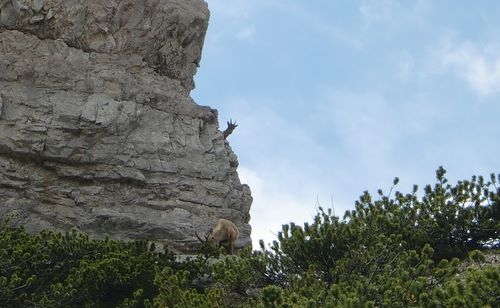 The Stava Skyrace is a highly challenging up-and-down trail running event in the Dolomites in northern Italy. The route is a 21.5-kilometre loop which includes more than 2100 metres of climbing and 1900 metres of descent.
The highest point on the course is at an elevation of 2358 metres above sea level (Monte Agnello).
Start is in the resort of Tesero in the Val di Fiemme (Fiemme Valley), the finish in the village of Stava, about three kilometres from the start.
Tesero is a popular summer and winter sports destination but it's also well known for one of Italy's worst industrial disasters. In 1985, a mining dam near Stava collapsed, killing 268 people.
Entrants to the skyrace must provide a medical certificate at registration. The time limit to complete the course stands at five hours. During the race runners must carry a windbreaker jacket with them.
In 2010, the winners were Nicola Golinelli (2:07:49) and Raffaella Rossi (2:52:41).
The event includes a short but very steep vertical kilometre race, the "Verticale del Cornon", which features 1150 metres of climbing over a 4.5-kilometre route.
Country: Italy
Venue (Map): Tesero (50km from Bolzano, 60km from Trento, 162km from Verona, 173km from Innsbruck)
Date: 26 June 2011 (Sunday)
Race distance: 21.5km (+2125m, -1902m)
Start: 9.00 in Tesero, Piazza Nuova (1000m)
Finish: Stava, Centro Polifunzionale (1200m)
Entries: online or by post or fax (until 24 June 2011, 12h), payment by bank transfer or in cash in the race centre; entrants must provide a medical certificate at registration; entry limit 250 runners
Entry fees: 25 euros (payment by bank transfer), 35 euros (payment in cash)
Race centre: Sala Polifunzionale Stava (Saturday from 4pm, Sunday from 7am)
You get: bus service between start and finish (before and after the race); transport of personal clothing to the finish; lunch after the race
Prizes: prize money and/or awards to the first 15 men and 5 women; category prizes; prize money for a new course record
Award ceremony: 14.00
Number of finishers 2010: 138 men, 12 women
Event website (in Italian and English): www.uscornacci.it/skyrace
No guarantee is made as to the accuracy or completeness of the information on this page.