Jesolo (Italy), Saturday 21 May 2011
Nature and nightlife, romantic views and rock'n roll — the first Moonlight Half Marathon showed the Northern Adriatic at its best.
Over 2500 runners took part in the event which was held on the narrow peninsula that separates the Venetian Lagoon from the 'Mare Adriatico'.
The start was at 8pm at the western end of the peninsula, from where you can reach Venice by boat in about 35 minutes. The first half of the race was a canalside run with lovely views of the 'Laguna Veneta' with its saltmarshes and small boathouses.
But things changed completely when runners approached Lido di Jesolo, a beach resort which boasts miles of sandy beaches, scores of hotels, campsites, bars and restaurants, entertainment and amusement facilities, a vibrant nightlife, and an annual influx of over four million visitors each year!
Along the course there was a party atmosphere as several bands played rock music and more and more spectators cheered the runners on. The finish line was in the town centre of Jesolo.
The winners were Italy's top runner Ruggero Pertile (36), who beat his rivals in a sprint finish in a time of 1:07:17, and 23-year-old Meriyem Lamachi of Morocco (1:16:28).
Organized by the Venice Marathon, everything went smoothly, from the pre-race bus transport to the pasta party after the race. The entry fees ranged from 18 to 25 euros.
Before the start, it was stifling hot weather ...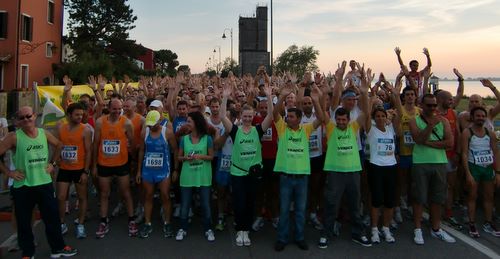 ... but runners were in a great mood when the race kicked off at 8pm.
From the course there were fine views of the Venetian Lagoon.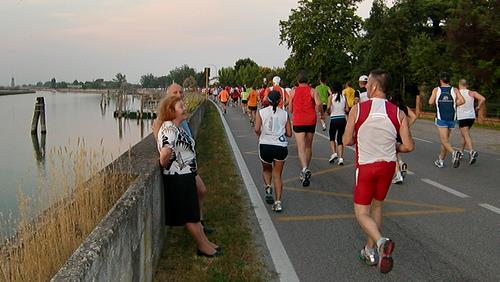 The first half of the race was run along a canal ...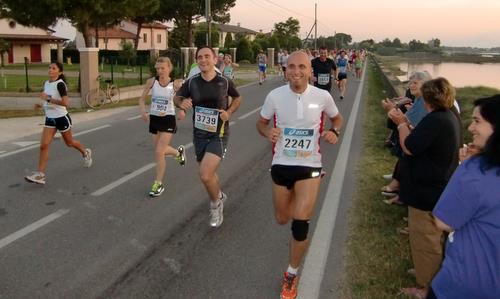 ... where runners and spectators enjoyed ...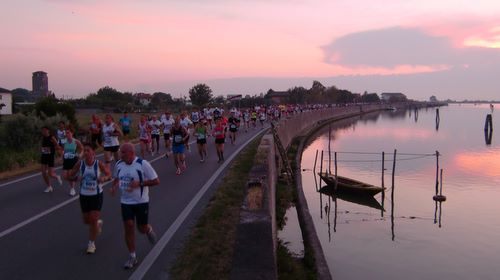 ... the beautiful setting.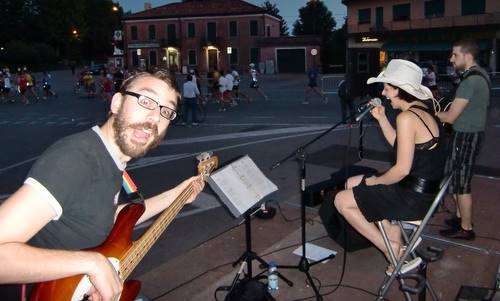 Then, on the second half of the course, ...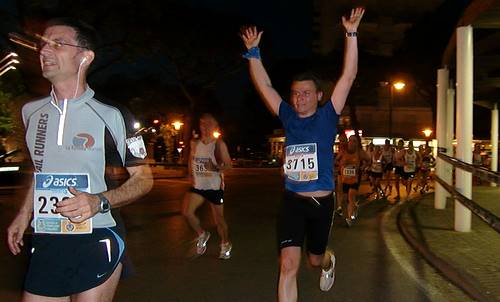 ... the character of the race changed dramatically ...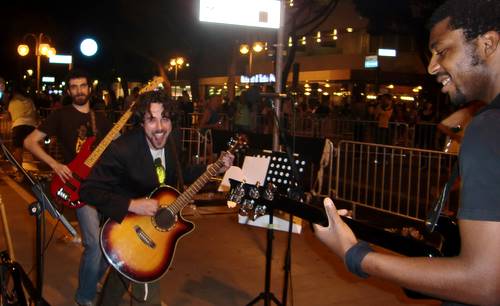 ... as several rock bands ...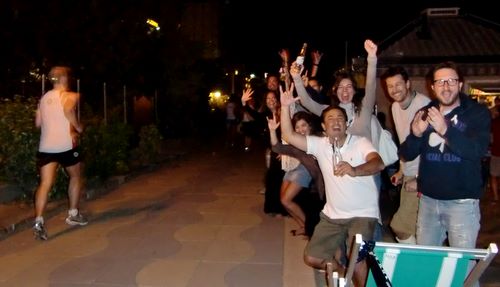 ... and loads of supporters ...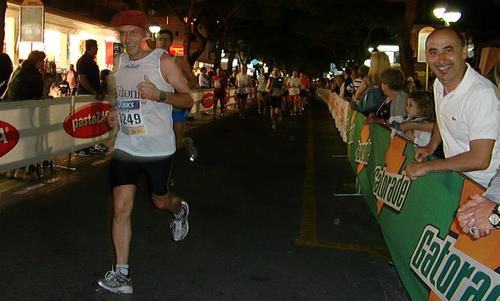 ... created a vibrant atmosphere.
Back to: