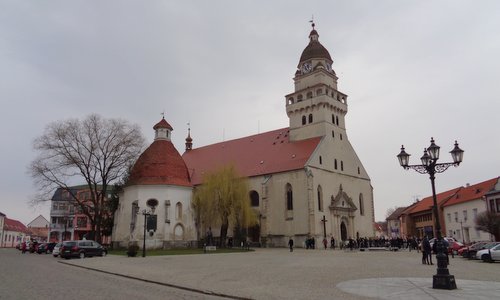 This medzinárodný cestný beh (international road run) is a 12.5km point-to-point race which connects the town hall of Hodonín in Czechia with the one in Skalica in Slovakia.
The route alternates in direction each year.
With the exception of one bridge, the course is flat and fast.
The roads are open to car traffic during the race.
Held annually in mid-December, the event usually attracts around 400 or more runners, mainly from Czechia, Slovakia and neighbouring countries such as Hungary, Poland and Ukraine.
Map of the venue:
30. Medzinárodný cestný beh Hodonín - Holíč - Skalica:
Date:
Start:
at 10.00 in Skalica, Slovakia
Finish:
Event website:
Number of finishers:
2022: 202
2021: Event cancelled
2020: Event cancelled
2019: 408
2018: 345
2017: 430
2016: 430
2015: 455
No guarantee is made as to the accuracy or thoroughness of the information on this page.