Sunday 20 March 2022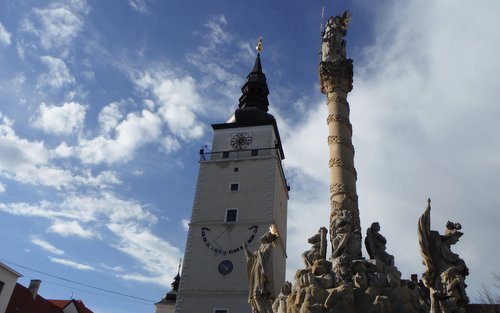 The City Run Trnava in Slovakia gives ambitious runners the opportunity to set a new personal best over the 5k, 10k or half marathon distance.
The course is a completely flat and fast 5k loop through the Stellantis car plant where Peugeot and Citroën models have been produced since 2006.
The car plant is situated on the edge of Trnava, an old town with a beautiful historic centre enclosed by medieval town walls, located about 50 kilometres from Slovakia's capital Bratislava.
In 2022, the City Run Trnava incorporates the Slovak Half Marathon Championships.
Map of the venue:
City Run Trnava 2022:
Date:
Venue:
Areál Stellantis, Automobilová ul. 1, 917 01 Trnava, Slovakia
Start time:
10.30: 100m-200m-400m detské behy (kids' races)
11.00: 5km + 10km
11.10: 21.0975km polmaratón (half marathon)
Race information:
Number of finishers:
2022: 78 (5km), 143 (10km), 195 (21.1km)
2021: 200 (10km)
2020: 359 (10km)
2019: 467 (10km)
2018: 454 (10km)
2017: 407 (10km)
2016: 453 (10km)
2015: 461 (10km)
No guarantee is made as to the accuracy or thoroughness of the information on this page.