8-9 October 2022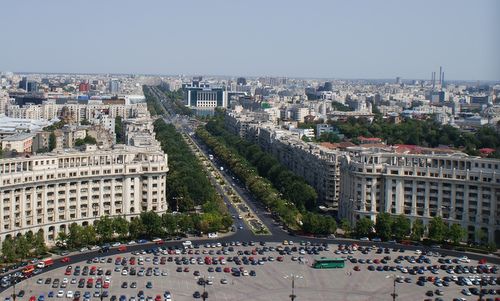 The Bucharest Marathon is a road running event held annually since 2008 in Bucharest (Romanian: București), capital of Romania.
These are the races available in 2022:
on Saturday:

2.5k wheelchair race
2.5k run

on Sunday:

10k race
21.1k half marathon
42.2k marathon
42.2k marathon relay for teams of four runners
The time limit to complete the marathon course is six hours.
The route is flat and fast, starting at Izvor Park in the city centre and ending 500 metres from there on Constitution Square (Piața Constituției; pictured above) in front of the gigantic Palace of Parliament (Palatul Parlamentului), the world's heaviest building: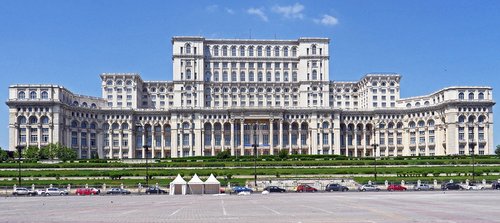 The first half of the route (the half marathon route) takes the runners to the Arcul de Triumf in the northern part of Bucharest.
The second half is run out and back along wide tree-lined boulevards through central, eastern and south-eastern districts.
Map of the venue:
Bucharest Marathon 2022:
Date:
Event website:
Number of finishers:
2022:

10km: 2,403
21.1km: 1,687
42.2km: 640
42.2km relay: 151 teams

2021:

5km: 427
10km: 859
21.1km: 852
42.2km: 427
42.2km relay: 47 teams

2020 (Covid-19 restrictions):
2019:

10km: 3,063
21.1km: 2,166
42.2km: 914
42.2km relay: 224 teams

2018:

10km: 2,690
21.1km: 2,303
42.2km: 967
42.2km relay: 291 teams
No guarantee is made as to the accuracy or thoroughness of the information on this page.