Saturday 1 May 2021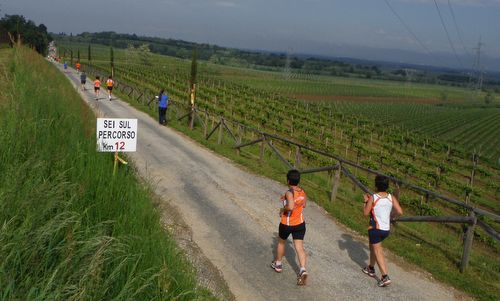 The Marcia "Cognòssi par Cognòssisi" is a non-competitive running and hiking event held annually on May Day in the autonomous Friuli Venezia Giulia region in the north-eastern corner of Italy.
Starting in the village of Buttrio, which sits in a lovely wine-growing region near the city of Udine, the event attracts a couple of thousand participants every year.
Three very scenic routes are on offer, approximately 6km, 12km and 21km long.
All routes are hilly loops on mixed terrain (asphalt, gravel and trails) through vineyards, woods, fields and pretty villages.
Participants can start off at any time between 9am and 10am but as a runner you'd better start at 9am as some trails can get rather crowded with hikers.
Map of the venue:
33. Cognòssi par Cognòssisi:
Date:
Event website:
No guarantee is made as to the accuracy or thoroughness of the information on this page.