Saturday 2 September 2023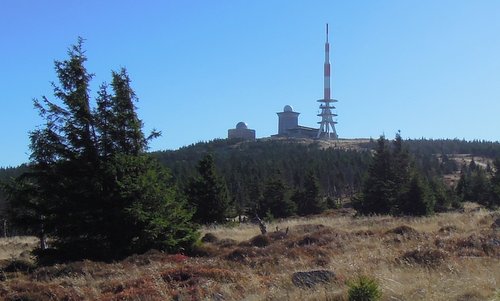 Held for the first time in 1927, the Brockenlauf is Germany's oldest mountain running event.
The challenging 26.2km up-and-down race takes participants across the summit of the Brocken (1,141m), the highest mountain in the northern part of the country.
Starting and finishing on the main square of Ilsenburg, a small spa town situated at an elevation of 250 metres at the foot of the Harz mountain range, the route includes more than 1,150 metres of ascent.
The difference between the lowest and the highest point on the course is 890 metres.
On top of that, runners need to be prepared for extreme weather conditions. The Brocken features strong winds, lots of mist and fog, and plenty of rain in the summer and snow in the winter.
If all this sounds like a bit too much for you, have a look at the side events:
26.2km walk
9.6km run
9.6km walk
3.9km run
1.8km kids run
Map of the venue:
52. Brockenlauf:
Date:
2 September 2023 (Saturday)
Event website:
Number of finishers:
2022:

9.6km: 145 runners and 34 walkers
26.2km: 416 runners and 46 walkers

2021:

9.6km: 148 runners and 19 walkers
26.2km: 467 runners and 43 walkers

2020:
2019:


1.8km: 128 runners
3.9km: 50 runners
9.6km: 209 runners and 34 walkers
26.2km: 577 runners and 66 walkers
No guarantee is made as to the accuracy or thoroughness of the information on this page.