Sunday 20 August 2023
The Schwarzenberger Edelweißlauf draws about 200 to 250 runners and nordic walkers to Schwarzenberg, a beautiful old mining town located in the Erzgebirge (Ore Mountains) in the state of Sachsen (Saxony) in Germany, near the border with the Czech Republic.
These five races are available:
500m Bambino-Runde
2.5km Jedermannlauf
5km Fitnesslauf
5km Walking / Nordic Walking
10km Aktivlauf
The route is a very scenic (yet hilly and challenging) 2.5km-long loop. The difference between the lowest and the highest point on the course is approximately 50 metres.
Starting on Markt, the small cobbled main square in the picturesque Altstadt (Old Town), the race takes the runners through the town centre, along the Schwarzwasser stream and through the former Eisenbahntunnel (railway tunnel) under the Schlossberg (Castle Hill).
The event takes place on the final day of the annual Altstadt- und Edelweißfest, a three-day street festival that celebrates the Schwarzenberger Edelweiß which has grown in the town since it was unintentionally imported from Spain in the 19th century: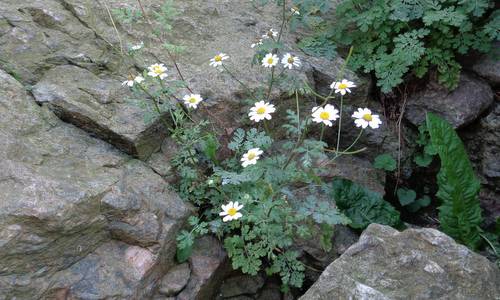 Map of the venue:
10. Schwarzenberger Edelweißlauf:
Date:
Event website:
Number of finishers:
2022: 239
2021: 185
2020: Event cancelled due to coronavirus outbreak
2019: 232
2018: 212
2017: 220
2016: 218
Archive:
Race review and details:
No guarantee is made as to the accuracy or thoroughness of the information on this page.