Mortegliano (Italy), Sunday 21 August 2016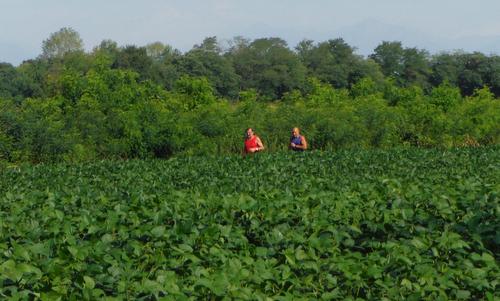 An impressive number of 1,100 runners and hikers took part in last year's first edition of the Marcia 'Blave di Mortean', a non-competitive amateur sports event in the Friuli area in the north-east of Italy.
Three flat routes are available, approximately 8km, 13km and 21km long.
Participants can start at any time between 8.30am and 9.30am. They can run or walk or jog, whatever they prefer, and they can still decide on the course which route they want to take. It's an event without timekeeping and results lists, a lovely event for the whole family.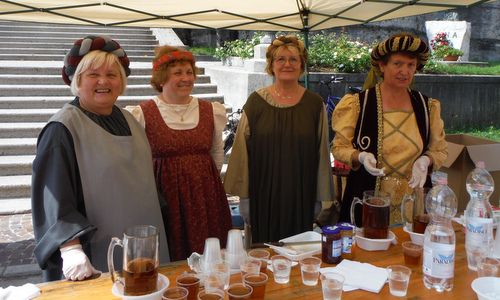 All routes begin and end at the football pitch of the village of Mortegliano (or Mortean in Friulian, a Romance language that is spoken in the area).
Participants run on a mix of asphalt roads, gravel roads and trails through rural areas and woods, ...
... through the village of Pozzuolo del Friuli, ...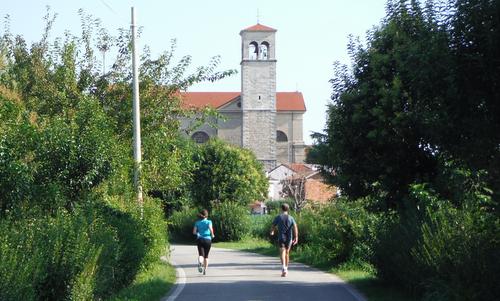 ... and along the River Cormor.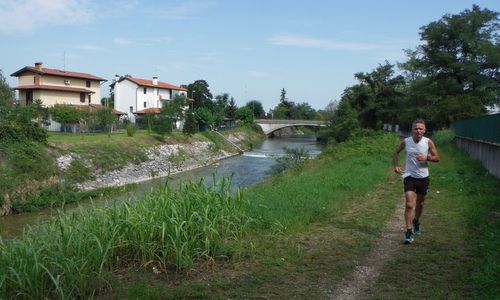 They also pass many fields of maize (Friulian: blave), ...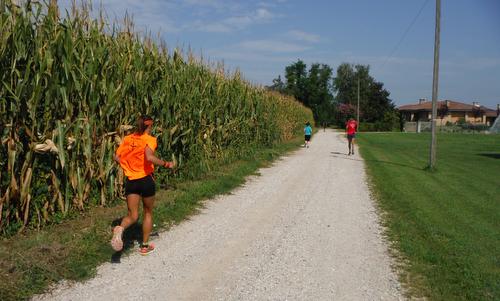 ... and the 113.8m-high Campanile di Mortegliano, Italy's highest bell tower!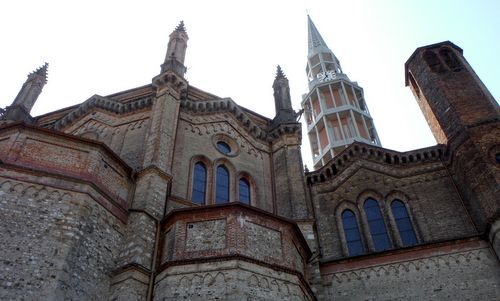 Country: Italy
Venue (Map): Mortegliano (Udine 13km, Trieste 71km, Venice 106km)
Date: 21 August 2016 (Sunday)
Routes: ca. 8km, 13km, 21km
Start time: from 8.30 until 9.30
Start and finish: Polisportivo Comunale 'Franco Beltrame' - Via Friuli, 13 - Mortegliano (UD)
Entries: in person in the start area (on the day until 9.30)
Entry fees: € 3 (€ 2.50 for FIASP members)
Timekeeping: No. This is a non-competitive fun run.
You get: snacks and drinks on the course and at the finish
Prizes: trophies and product prizes to the largest groups
Number of participants 2015: ca. 1,100
Event details (in Italian): www.fiaspudine.it/manifestazioni/2-blave-di-mortean/
No guarantee is made as to the accuracy or thoroughness of the information on this page.