Saturday 16 June 2018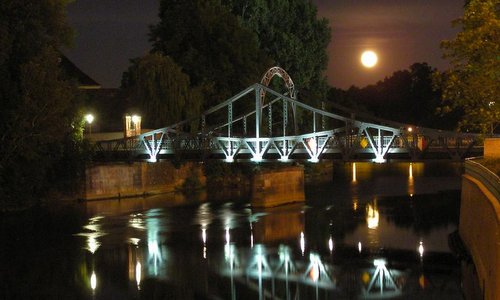 Held annually in June in Wrocław, Poland's fourth-largest city with a population of about 640,000, the Nocny Wrocław Półmaraton (Night Wroclaw Half Marathon) is a hugely-popular road running event that attracts more than 10,000 entries.
Starting at 10pm at the Stadion Olimpijski (Olympic Stadium), a multi-purpose stadium built in the 1920s in the eastern part of the city, the route is a mainly-flat loop which takes the runners into the southern part of Wrocław, around the Old Town and through the medieval quarter with its many historic buildings and bridges across the River Odra.
6. Nocny Wrocław Półmaraton:
Date: Saturday 16 June 2018
Start time: 22.00
Race distance: 21.1km
Entry limit 2018: 12,000 runners
Number of finishers 2017: 9,894
Event website:pol.wroclawmaraton.pl
Map of the venue:
No guarantee is made as to the accuracy or thoroughness of the information on this page.