Sunday 8 October 2023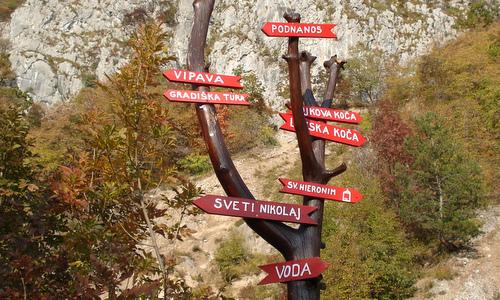 The Gorski tek na Nanos ('Nanos Mountain Race') is a mountain running event held annually in October in the Karst region between Slovenia's capital Ljubljana and the Adriatic Sea port of Trieste in Italy.
It's a lovely small event with less than 100 finishers, starting in the village of Podnanos in the fruit- and wine-growing Vipava Valley.
The route is 5.6 kilometres long and very demanding.
It includes 700 metres of ascent, mostly on steep forest trails.
The finishing line is at an elevation of 820 metres at the lovska koča (hunting lodge) which stands on a clearing in the forest on the massive Nanos Karst Plateau.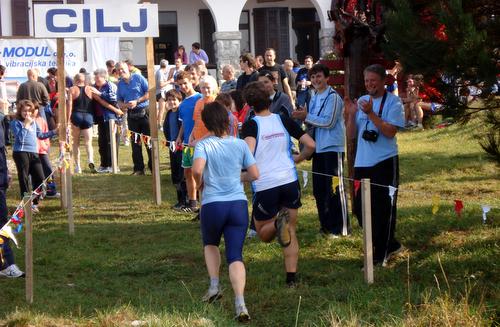 After the race, you can enjoy splendid views from a nearby vantage point, and it's also worth to go for a walk across the beautiful grassland on the plateau.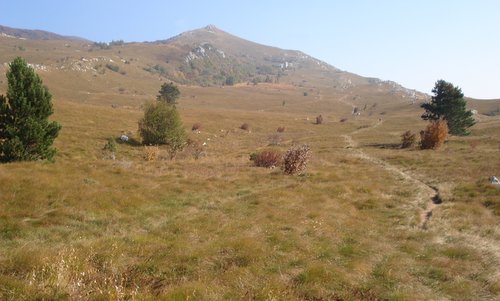 Map of the venue:
25. gorski tek na Nanos:
Date:
Event website:
Number of finishers:
2022: 54
2021: 58
2020: Event cancelled
2019: 76
2018: 70
2017: 74
2016: 85
2015: 68
2014: 84
No guarantee is made as to the accuracy or thoroughness of the information on this page.