Saturday 23 June 2018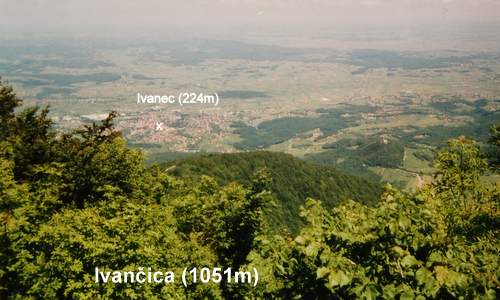 The Brdska utrka Ivančica ("Ivančica Mountain Race") is a mountain running event held each year in June in a lovely rural area in northern Croatia.
The route is 13km long, starting in the small town of Ivanec and finishing on the summit of the densely-wooded Ivanščica (also called "Ivančica"), the highest mountain in the region.
From start to finish, the course features 827m of ascent.
The first three kilometres are run on asphalt roads. Then, the route winds its way on gravel roads up the mountain.
In 2016 and 2017, the field was split into three groups: Senior men ran 13km, as usual, whereas senior women and junior men ran 8.5km, starting higher up the course. Junior women ran 4.8km.
26. Brdska utrka Ivančica:
Date:
Race distance:
Number of finishers:
2017: 68 men and 29 women, 12 junior men, 12 junior women
2016: 120 men, 39 women, 7 junior men
2015: 49 men and 6 women
2014: 53 men and 10 women
Event website:
Map of the venue:
No guarantee is made as to the accuracy or thoroughness of the information on this page.