Saturday 4 May 2019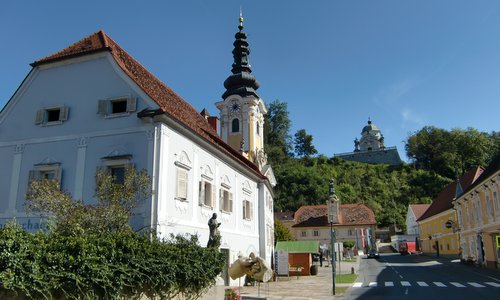 The Welschlauf is a road running event held annually on the first Saturday in May in a wine-producing region in Austria's state of Steiermark (Styria).
The marathon is a very hilly and scenic point-to-point race which connects the villages of Ehrenhausen (pictured) and Wies. The route alternates in direction each year.
25. Welschlauf:
Date:
24. Welschlauf:
Date:
Start area:
42.2km Marathon: Wies
21.1km Halbmarathon: Leutschach
13.2km Viertelmarathon: Buschenschank Repolusk, Glanz an der Weinstraße
Finish area:
Race review and details:
Map of the venue (blue - Wies; red - Ehrenhausen):
No guarantee is made as to the accuracy or thoroughness of the information on this page.