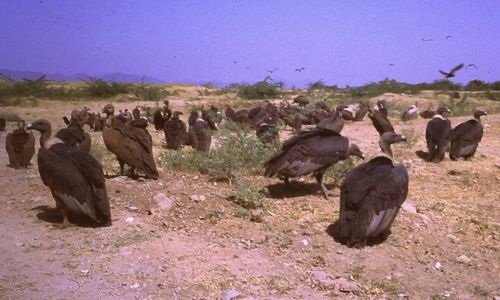 The Parktherme Wüstenlauf ('Parktherme Desert Run') is held in the spa town of Bad Radkersburg which is situated in the state of Steiermark (Styria) in Austria, right on the border with Slovenia.
The event truly deserves it's name. It takes place in a low-lying region which gets more sunshine than any other region in Austria. The sun can be blazing hot when the race kicks off at 3.30pm, and there's not much shade on the course. And to top it all up, there's a Wüstenfest in the start/finish area on Hauptplatz, the main square, with belly dancers and camel riding for the kids.
Several flat and fast races are available to register for:
1km Kinderlauf (kids' run)
8.7km Wasserlauf
13.6km Dörferlauf
21.1km Wüstenlauf: Halbmarathon (half marathon)
9.5km Nordic Walking
All routes are mostly on cycleways and roads through sun-baked corn and pumpkin fields. A short section is on gravel.
The registration fees include a technical T-shirt and free entry to the thermal indoor and outdoor pools of the Parktherme spa in Bad Radkersburg.
Date:
10 June 2017 (Saturday)
The event was not held in 2018.
Event website:
www.parktherme.at/events/parktherme-wuestenlauf
Map of the venue:
No guarantee is made as to the accuracy or thoroughness of the information on this page.